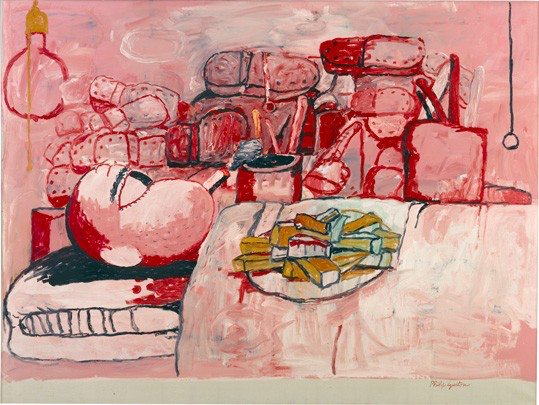 The National Gallery of Art will present a major retrospective, Philip Guston Now, spanning the entirety of Guston's career. The exhibition will feature some 125 paintings and 70 drawings, from public and private collections. Accompanying the retrospective will be a monograph featuring essays written by the co-curators, with an illustrated chronology of the artist's life and career.

Kaywin Feldman, Director of the Washington, D.C. museum, says "This exhibition will provide an in-depth look at the career that led to his iconic late paintings and will surely secure Guston's place in the pantheon of modern art, while reassessing his impact on the art of the present."
Due to the COVID-19 pandemic, Philip Guston Now will debut at the Tate Modern, early 2021.